Guesthouse Abuden
#East Kishu(Kumano City)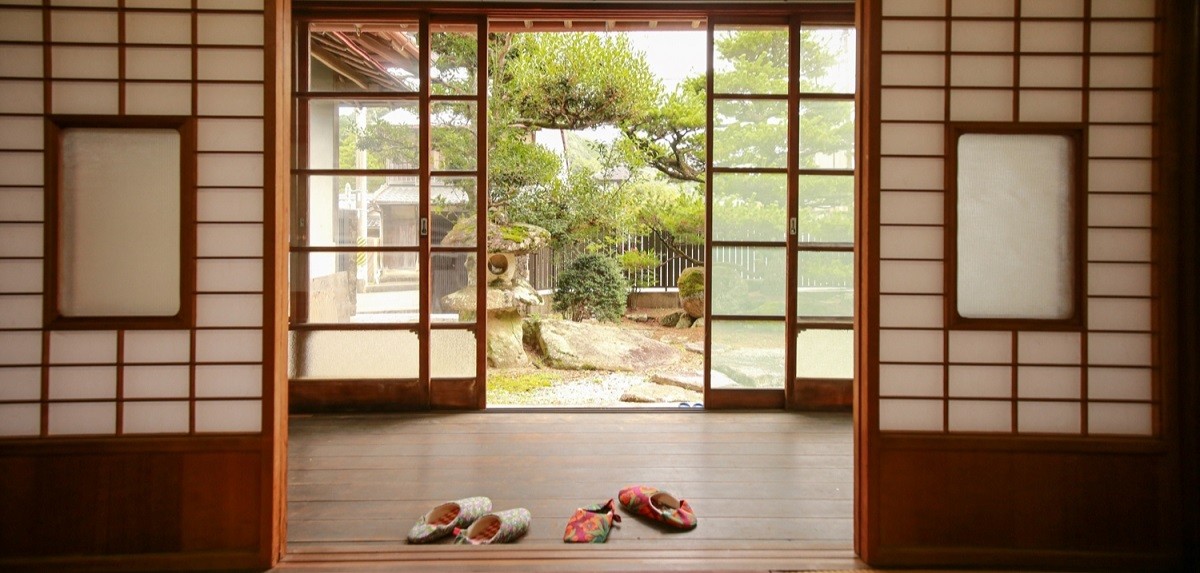 Homestay-like workcation in a rural town surrounded by nature
The ocean, the mountains, the World Heritage Site Kumano Kodo, convenience stores, major supermarkets, and long-established dried fish shops are all within walking distance!" The owner's home, a wooden house more than 90 years old, is being gradually repaired to create a "second home" for travelers in the best location in the "countryside," where it is easy to live. Why don't you make your vacation special by enjoying "just the right amount of country life" as if you were staying at the owner's house, where you can play, eat, and laugh a lot? The owner will be happy to help you with anything from playing in the ocean, mountains, river, or partying with friends, and since only one group is allowed, web meetings can be concentrated in a private room. Families are also welcome to stay! If you want to concentrate on your work, the owner, who is a member of Kumano Family Support, can take care of your children.
PICK UP CONTENTS
Recommended Content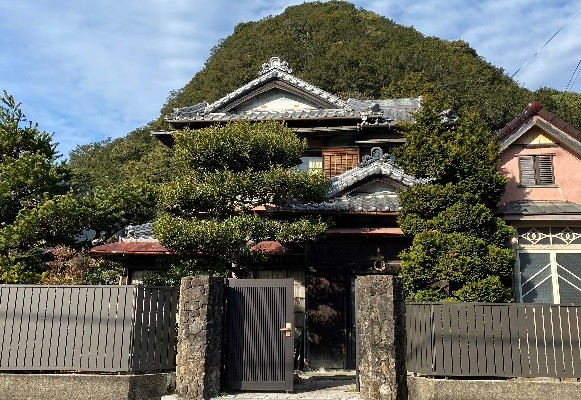 Wooden structure built in 1934 with a mix of pure Japanese style and modernity
There is a completely pesticide-free sweet summer tree in the backyard, all-you-can-eat from February to March! You can cook with the owner using local ingredients, bake pizza in the pizza oven, immerse yourself in reading in the library, or take a break during work.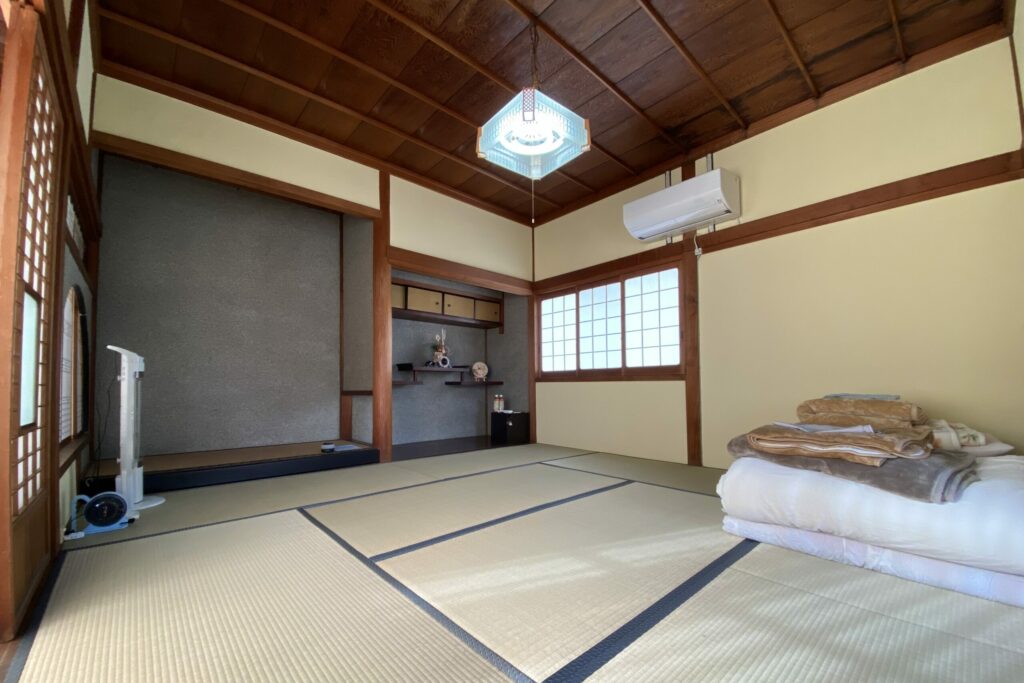 Comfortable sleep on the private second floor.
The second floor is available for private use. Four pillows of different heights are available for comfortable sleep. There is also a futon shop nearby run by a sleep environment advisor, so those who have trouble sleeping are welcome to visit.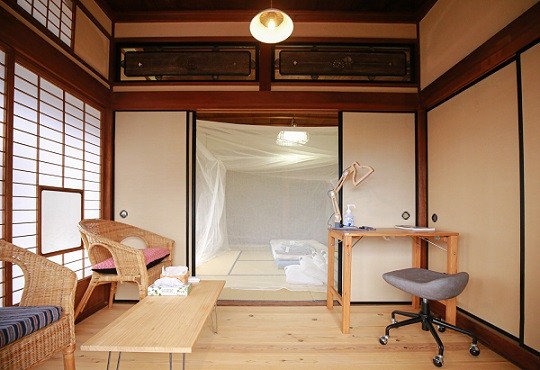 Mosquito nets are available in summer
Feel like Totoro♪ Sleep well in a mosquito net.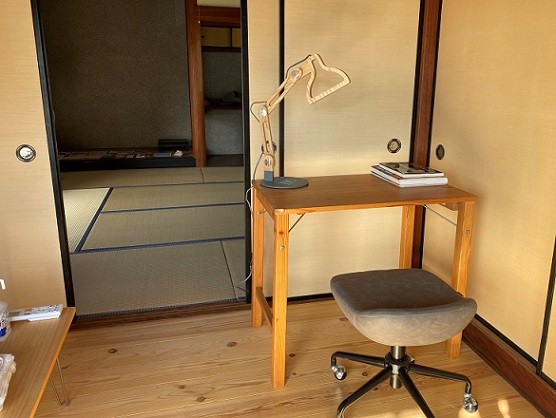 Desk & chair available next to bedroom
A private room that can also be used as a work space is available on the second floor that can be rented out. Of course, wi-fi is available.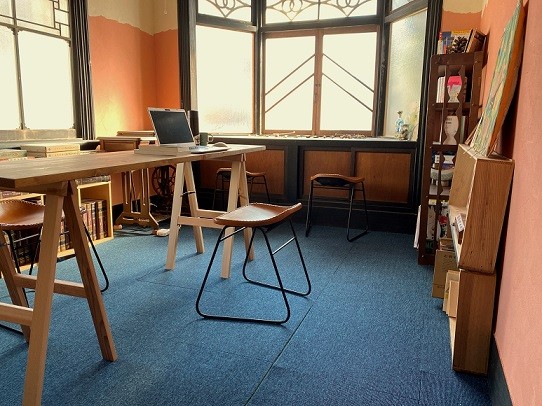 Library that can be used as a workroom
There is a library on the first floor that can be used as a workroom. This is convenient for working with multiple people, dividing the workspace between the first and second floors, or when you want to work in a different mood.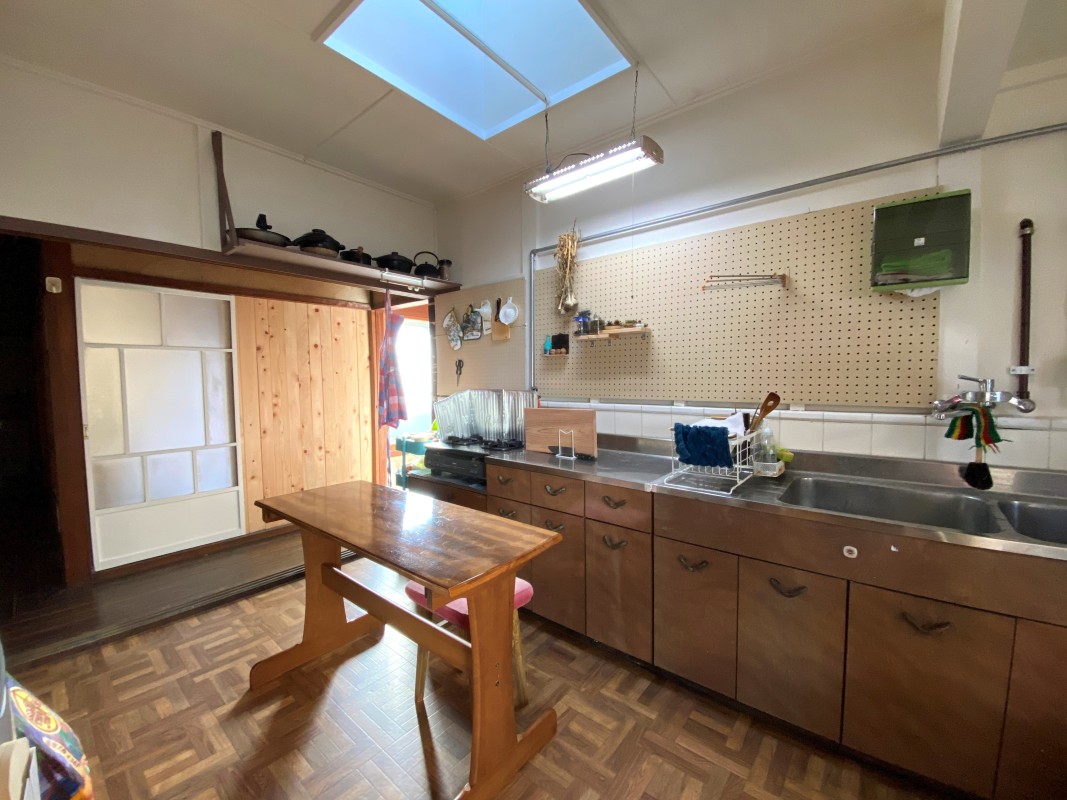 Shared kitchen available
Shared kitchen available for long term stays. The owner will help you cook for a change by sourcing local ingredients!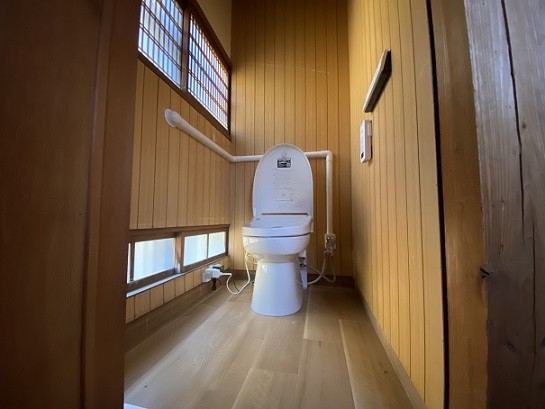 Toilet is a faucet.
There are two faucet toilets on the first floor.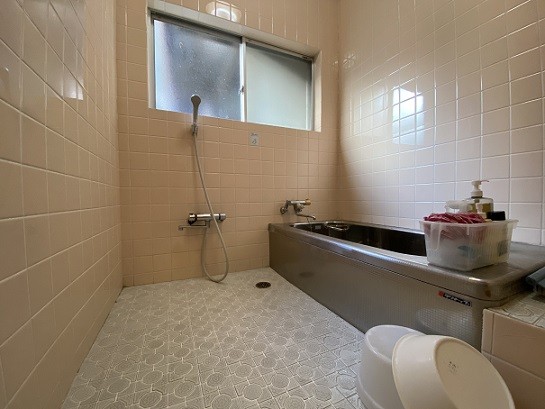 Bathrooms are shared.
A shared bath on the first floor is at your disposal.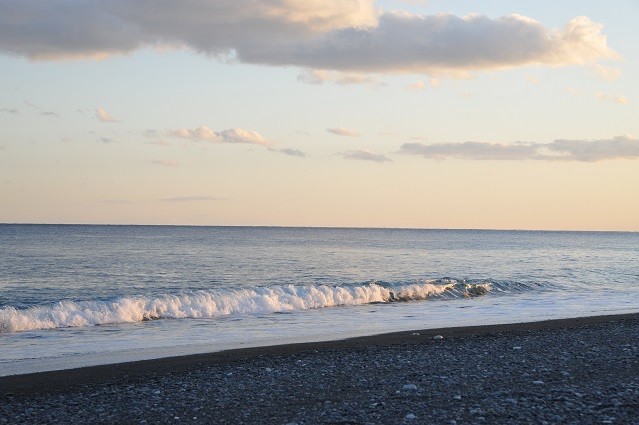 The walk is a world heritage (1)
3-minute walk to the World Heritage Site, Shichiri-Mihama. Take a refreshing walk in the morning or evening.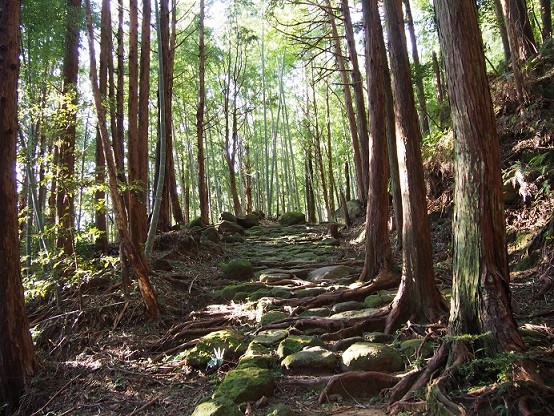 The walk is a world heritage site (2)
It is a 5-minute walk to the entrance of the World Heritage Kumano Kodo (Matsumoto Pass), and it takes about 30 minutes to reach the observatory with a spectacular view, which is surprisingly easy. You can walk up the pass with sneakers.
Facility Information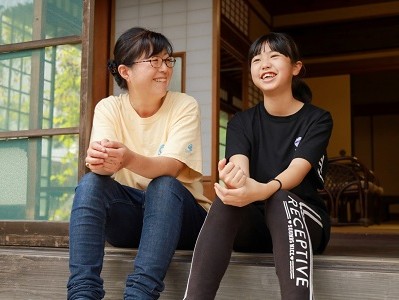 Guesthouse Abuden
A 10-minute walk from JR Kumanoichi Station. Direct express bus service available from Nagoya and Kanto area. 3 minutes walk to convenience store.
Location:
〒519-4323 554 Kimoto-cho, Kumano-shi, Mie
Phone number:090-9267-5710
equipment
Access and local transportation
10 minutes walk from JR Kumano-shi Station
If you have a lot of luggage, you can transport it from the nearest station. 2.2km from Kumano-Odari IC (4 minutes)